Elwell Candle Co. was started by two sisters from Virginia. Our grandfather was a corn and soybean farmer in Illinois. We grew up hearing stories of his farm and learned from his hard work ethic. This is what inspired us when we sought a natural base for our candles.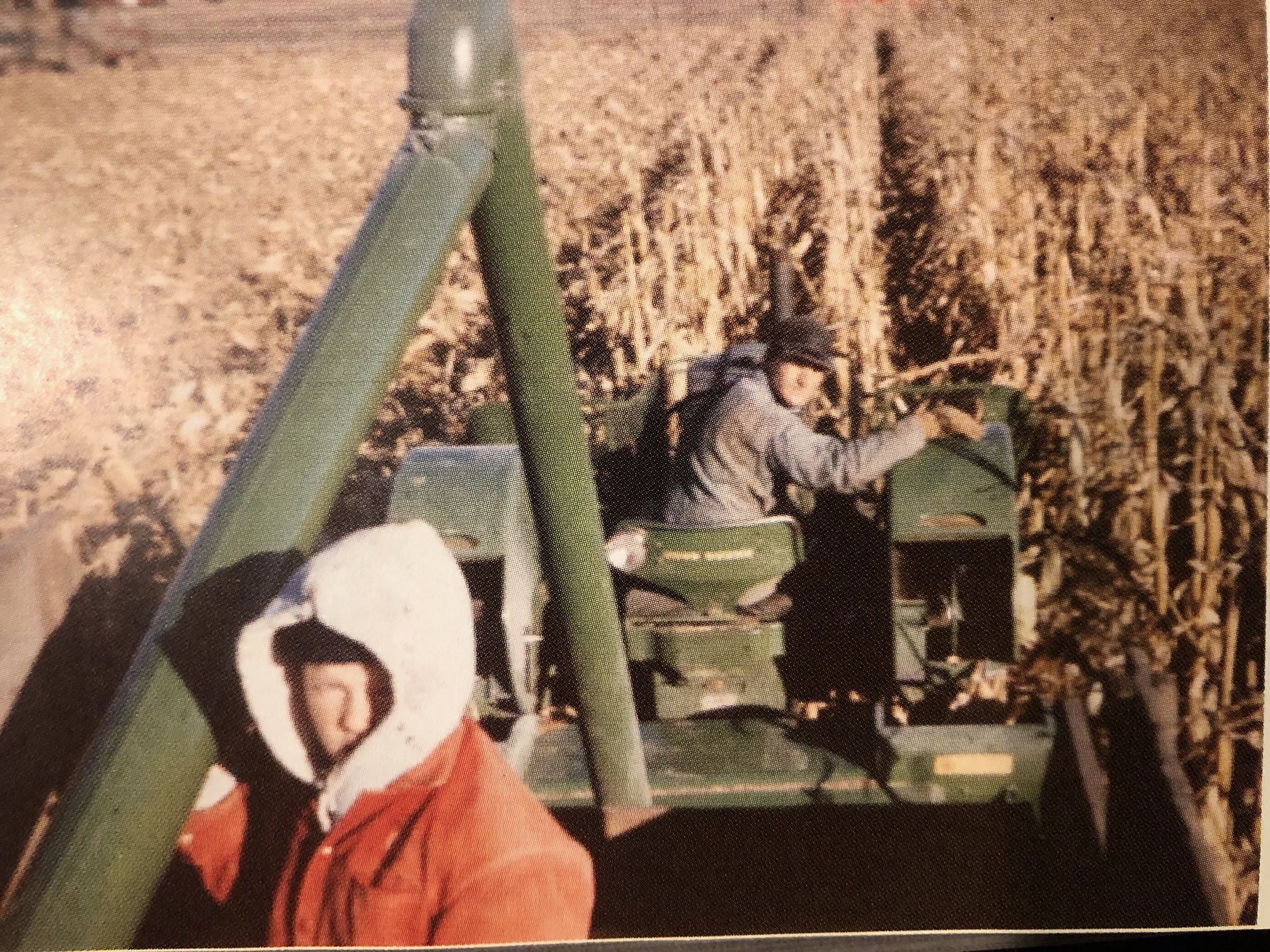 Pictured is our Grandfather, L.D. Elwell, working on tractor.
We use a soy wax that is made from 100% soy bean oil, from soy beans grown in the United States.

This is a blended wax that contains a soy-based additive and is both FDA-approved and Kosher-certified.
The rough, bumpy tops after burning a soy wax candle shows the candle is made with an all-natural soy wax, and that no artificial additives (such as paraffin wax) were added.